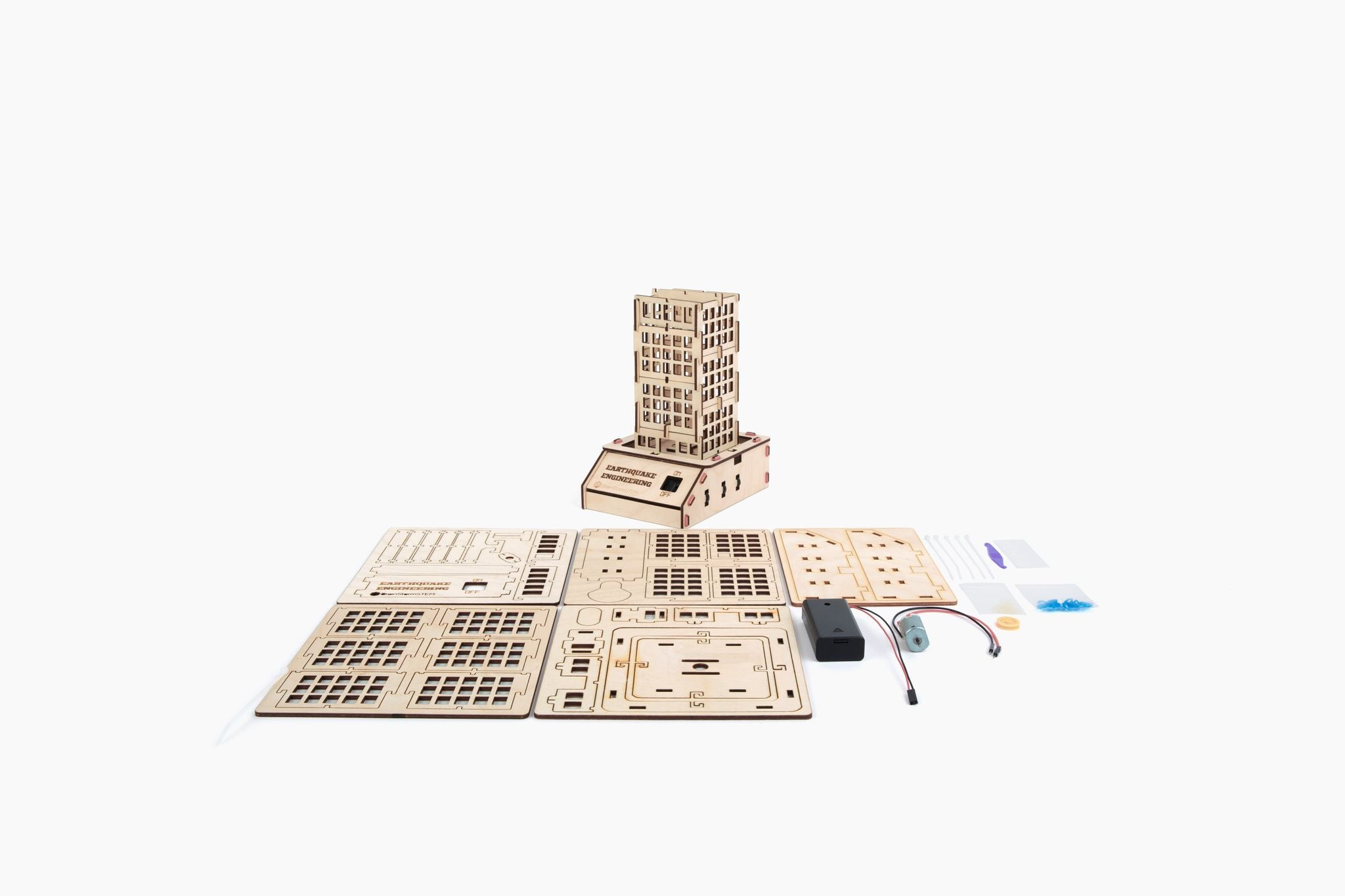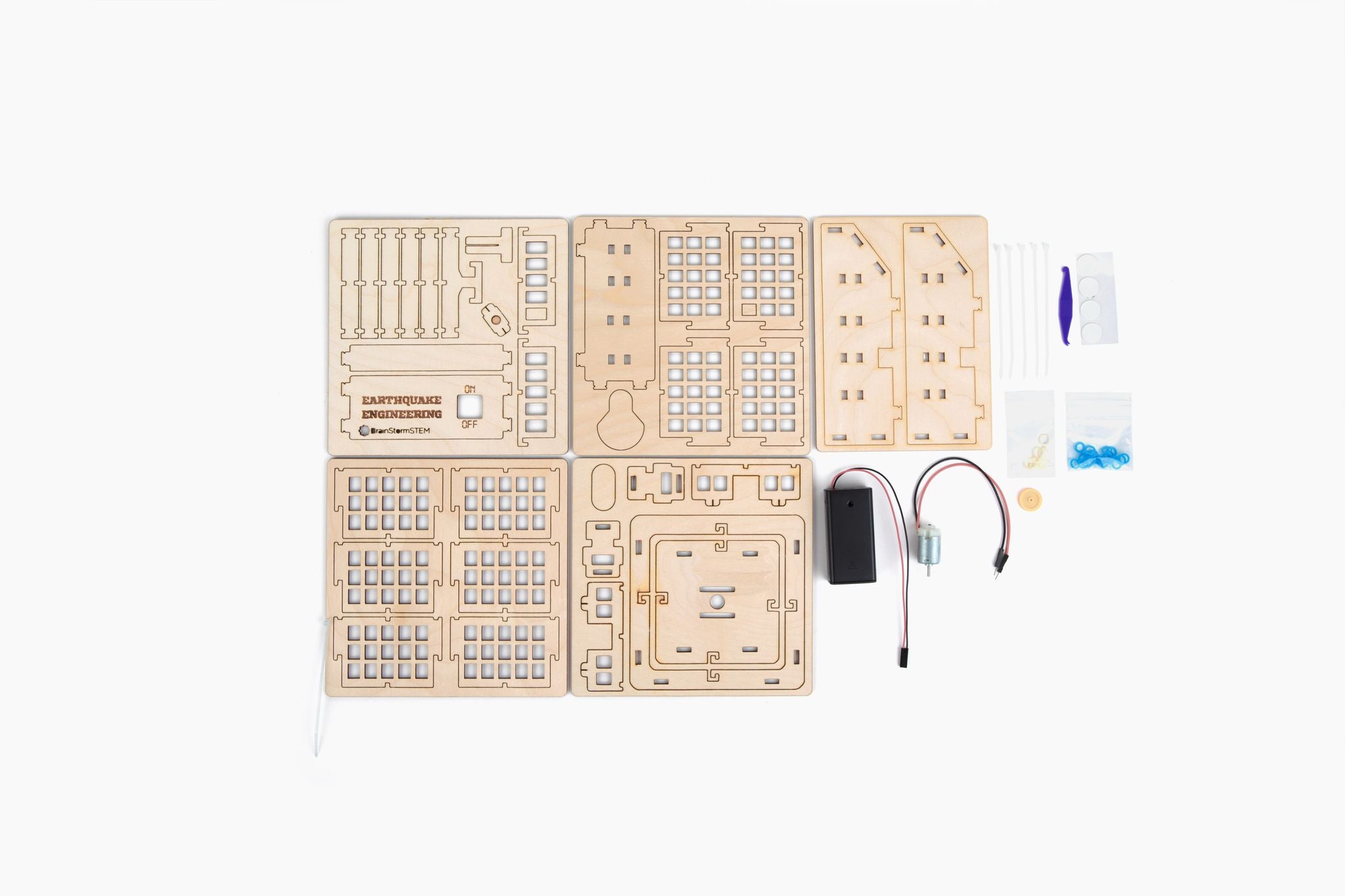 BrainStorm STEM Earthquake Engineering Science Experiment Kit
🌎【Build, Quake, and Break】– Can your building survive the quake?  Turn on the tremors and quake it back to pieces with this DIY STEM kit for school or home! Connect easy wooden construction pieces together, and try to make your tower as strong as you can. 

🌎【Model Seismic Waves】– Create a simple seismic simulation with our shaker motor system! Learn about important STEM concepts like earthquake engineering, tectonic plates, and vibrations and waves. 
🌎【By Teachers, For Teachers】– Comes with simple step-by-step building instructions! BrainStorm learning toys are specially designed and tested in real classrooms so that kids can actually understand and create them. 
🌎【Easy, Reusable STEM Engagement】– Building pieces are made of sturdy, splinter-free birch wood. All parts are connected with simple slide-in wooden joints! Comes with everything you need to build your experiment, and no glue or mess.