Hands-on STEM simplified.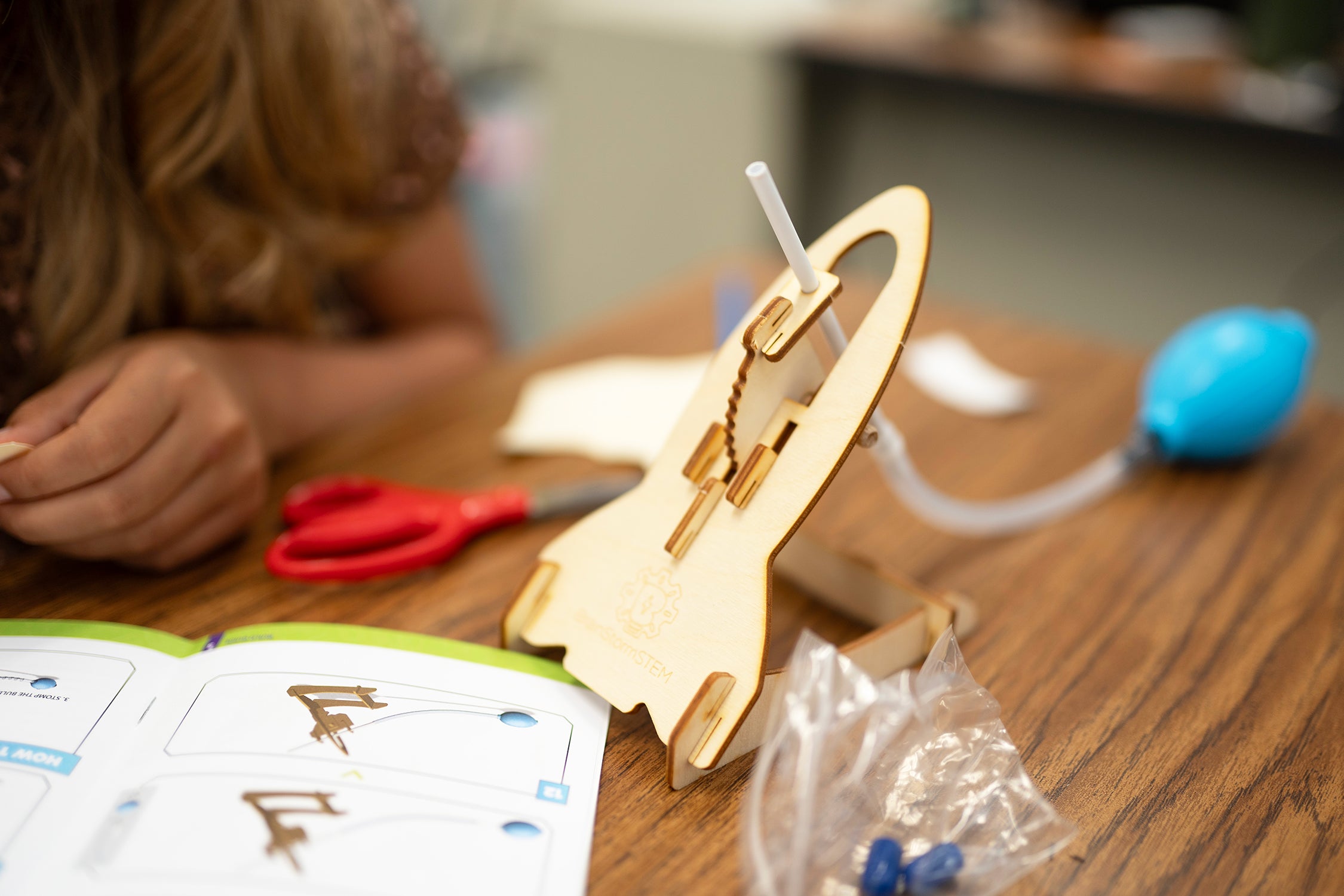 BrainStorm STEM Kits are perfect for grades K-12th and cover over 30+ NGSS and State Standards.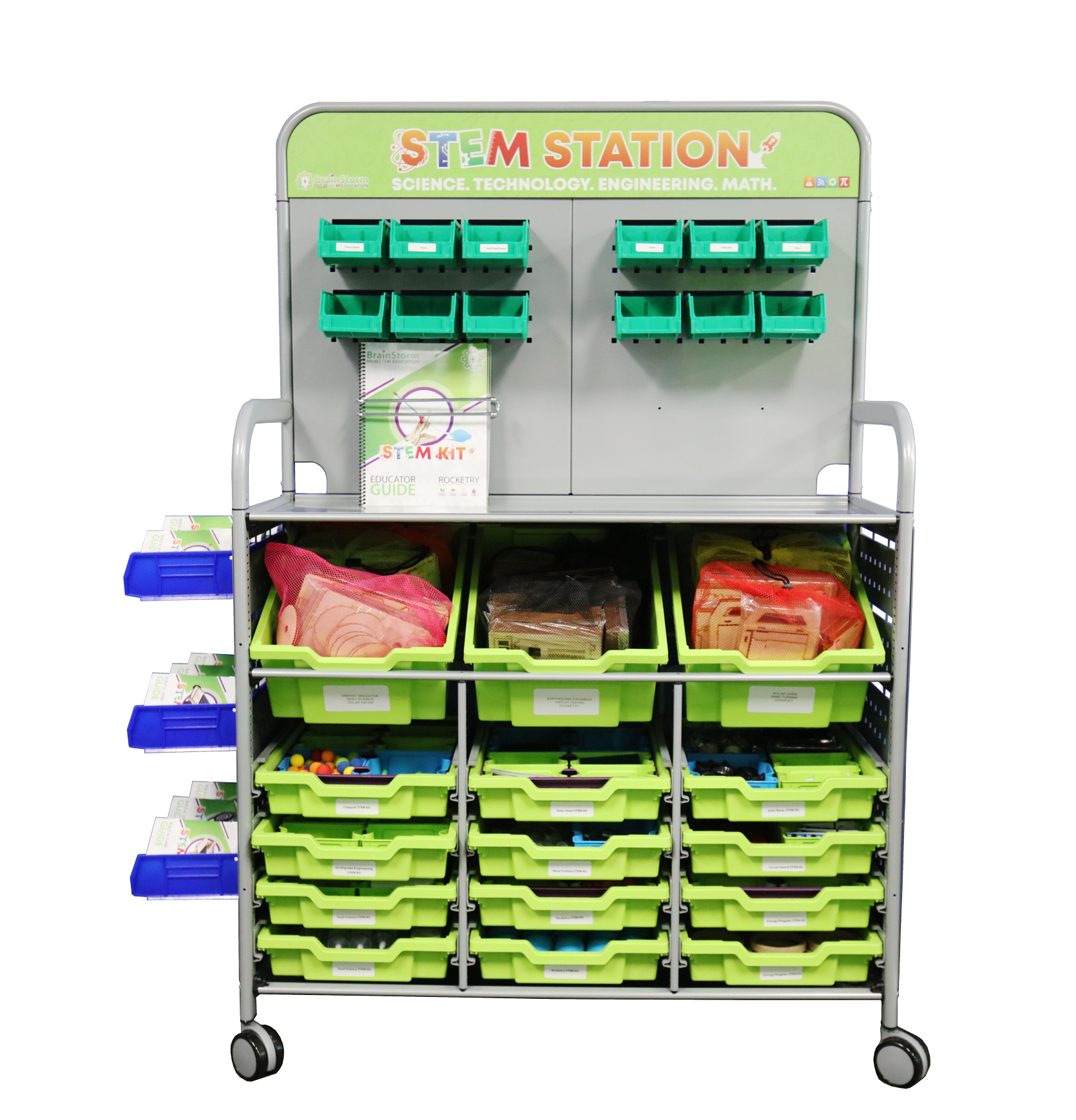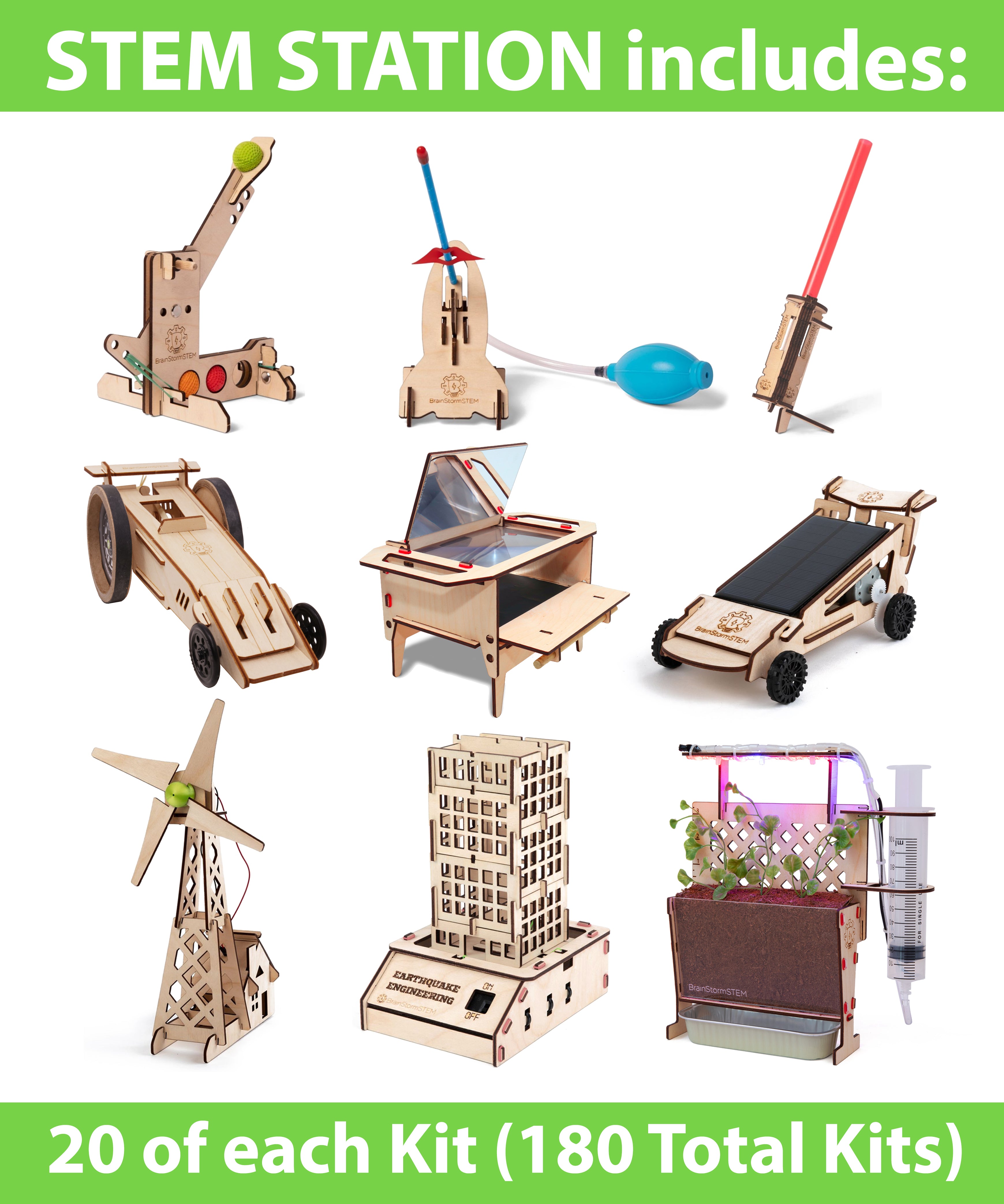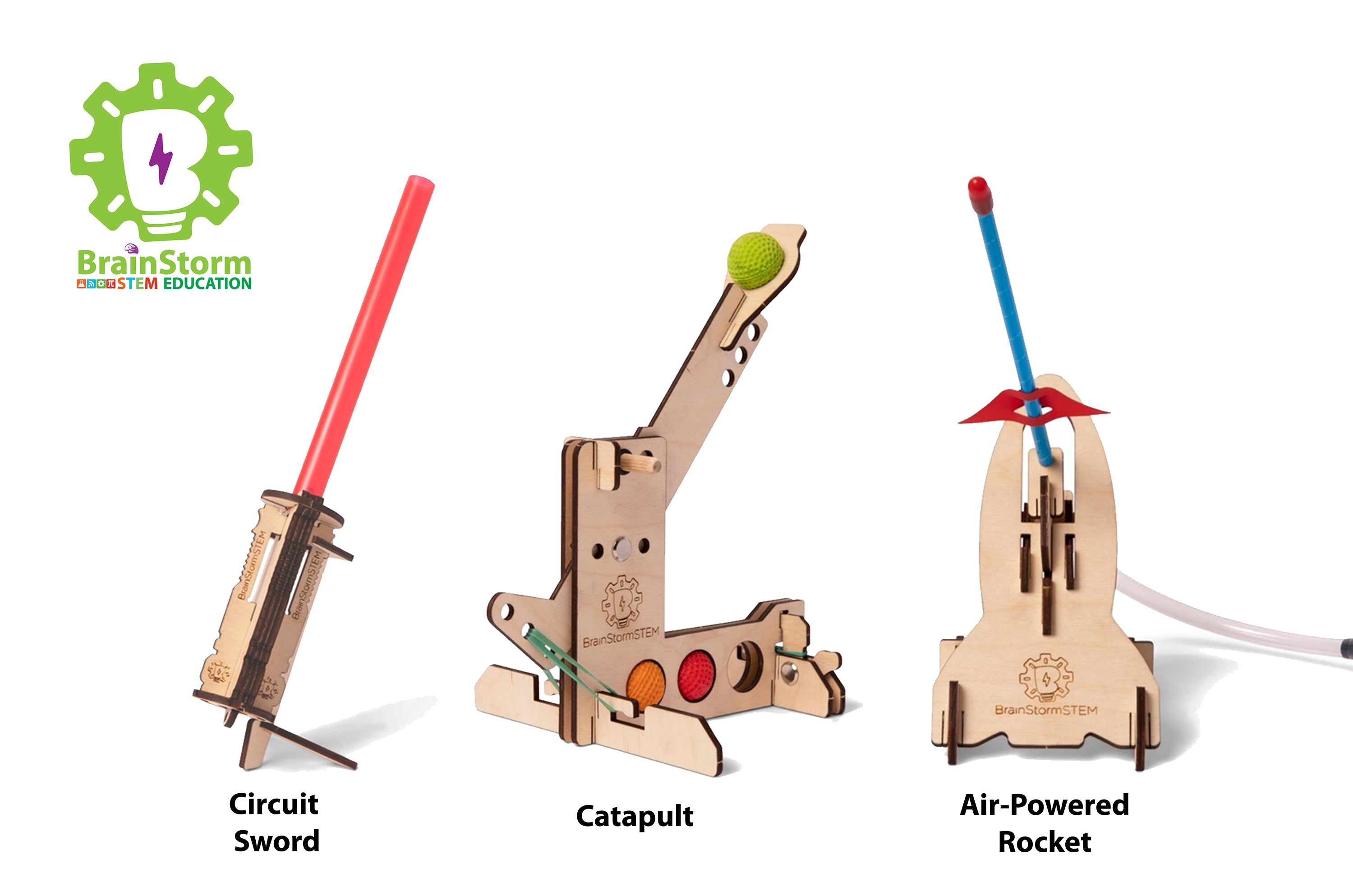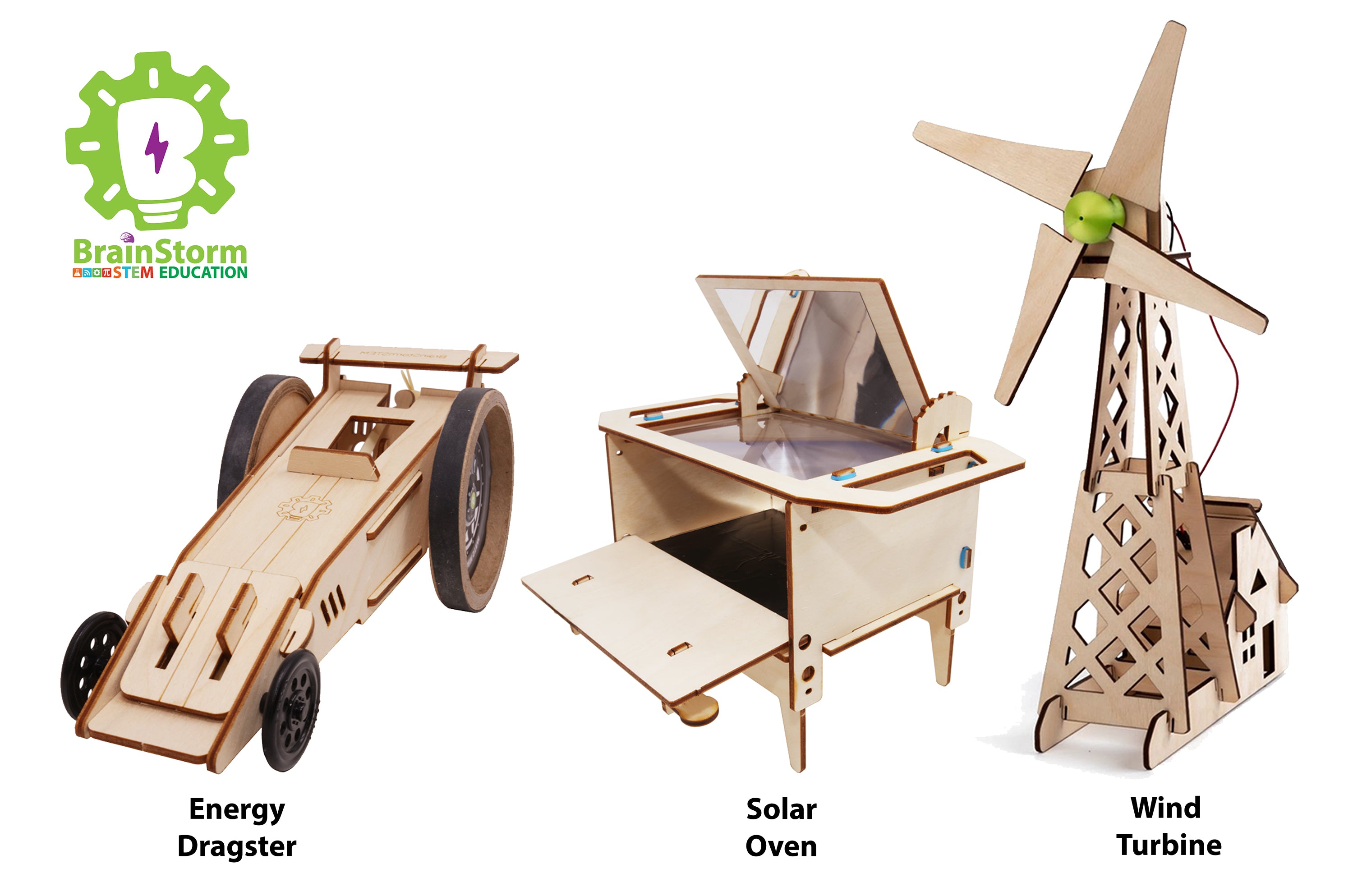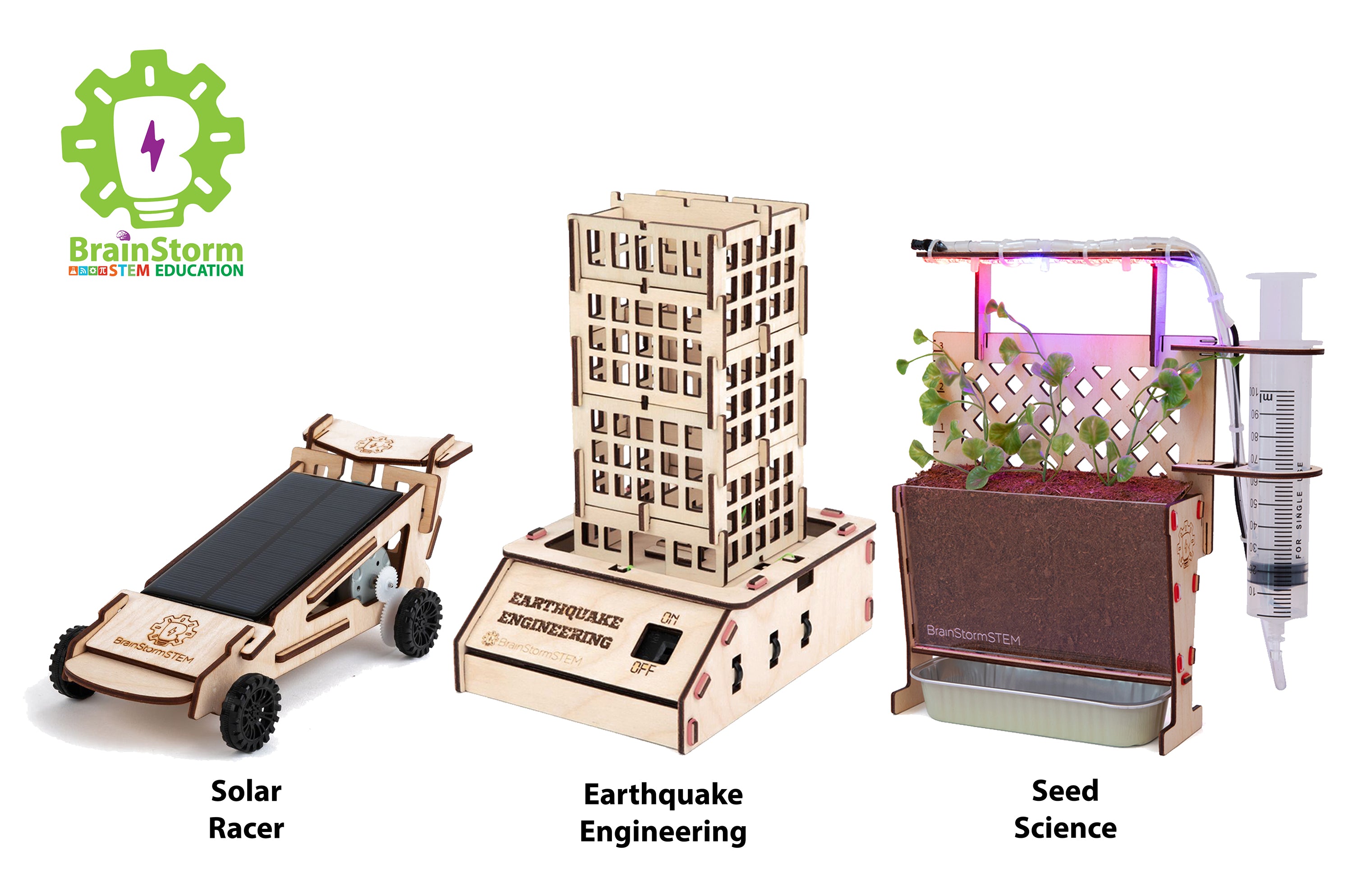 ---
BrainStorm's STEM Station for Grades K-12th is a game changer for STEM in schools.  This premium mobile station delivers everything needed for high-quality, hands-on lessons that teach real STEM concepts and cover over 30 Science Standards.  Each of BrainStorm's nine different STEM Kits are purposefully designed to align to NGSS and other State standards and are packed with everything you need for successful low-prep, hands-on experiences with your students.  BrainStorm's STEM Kits align with 30+ Standards and aim to spark creativity, critical thinking, as well a deep passion for learning.


STEM Station includes:
The BrainStorm STEM Station includes a premium, mobile workbench and storage system, as well as 20 of each STEM Kit (180 Total Kits).  A comprehensive Educator Guide that includes a complete curriculum and activity guide are also included.

BrainStorm STEM Kits are meticulously crafted to engage students from various age groups, making learning a dynamic and interactive adventure.  Our kits contain all the necessary materials and are made of durable Birch wood, as well as other high-quality parts to ensure successful project outcomes for each student.  And, all of BrainStorms kits are designed with a play-based approach that helps students discover STEM concepts in a way that is kid-friendly and fun.
STEM that works for every student.
Purpose-made Materials
Our kits arent made with crafts,
each kit unlocks all new ways to engineer
Educator Guides
Elevate your classroom experience
with expertly crafted educator curriculum.
9 Unique STEM Lessons
Unleash your inner inventor
with our creatively curated kits.
Student Guides
Achieve independence for students
with detailed step-by-step instructions
Robotic Activity Mats
Hands-On STEM that works.
FAQ
Our customer support is available Monday to Friday: 8am-5pm PST.
Average answer time: 24h
Yes. Please contact us at info@brainstormedu.com or (949) 607-8676 PST for assistance with PO Orders.
Yes, we ship all over the world. Shipping costs will apply, and will be added at checkout. We run discounts and promotions all year, so stay tuned for exclusive deals.
How long will it take to get my orders?

It depends on where you are. Orders processed here will take 5-7 business days to arrive. Overseas deliveries can take anywhere from 7-16 days. Delivery details will be provided in your confirmation email.
You can contact us through our contact page! We will be happy to assist you.
Our customer support is available Monday to Friday: 8am-5pm PST.
Average answer time: 24h