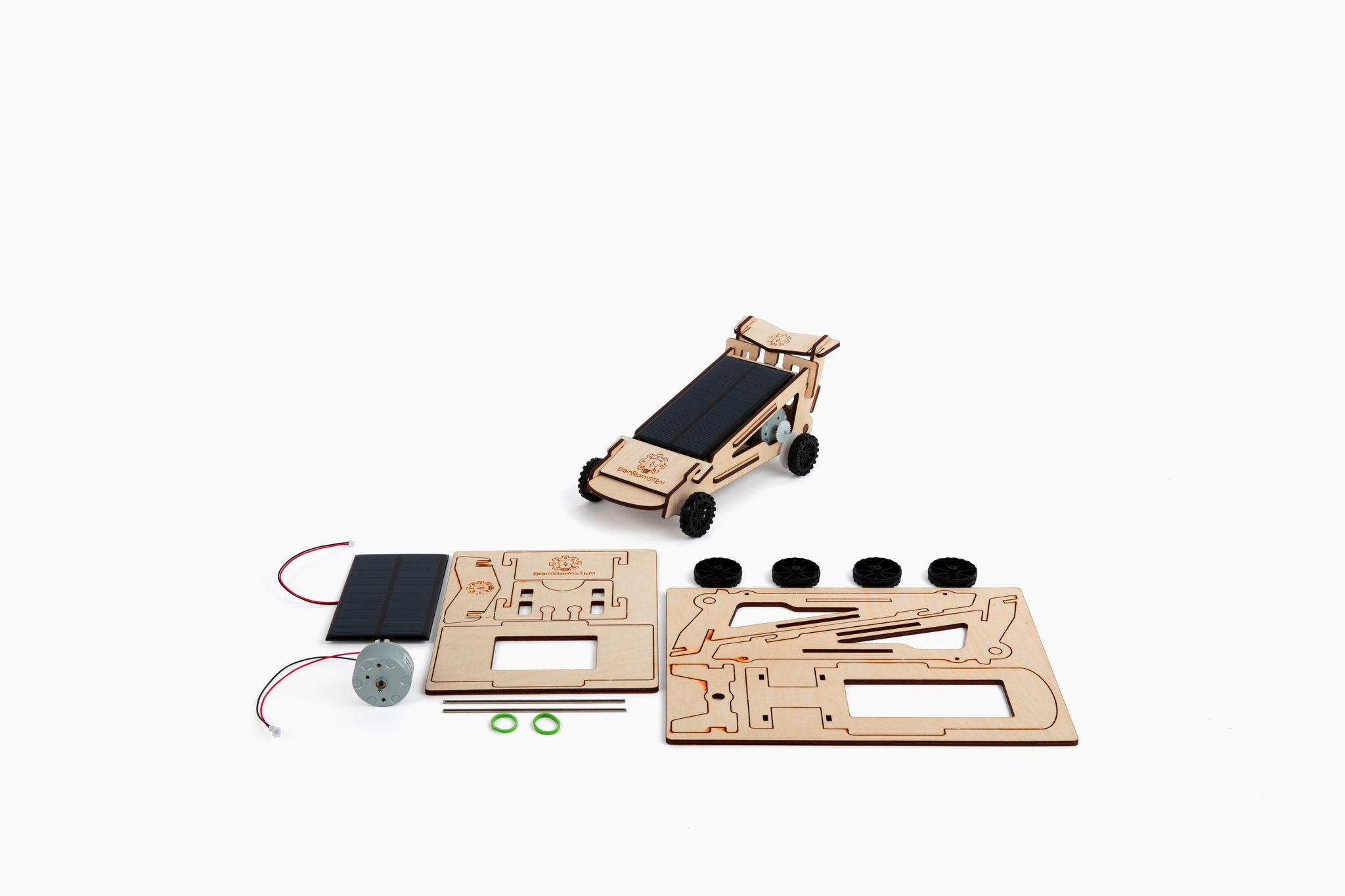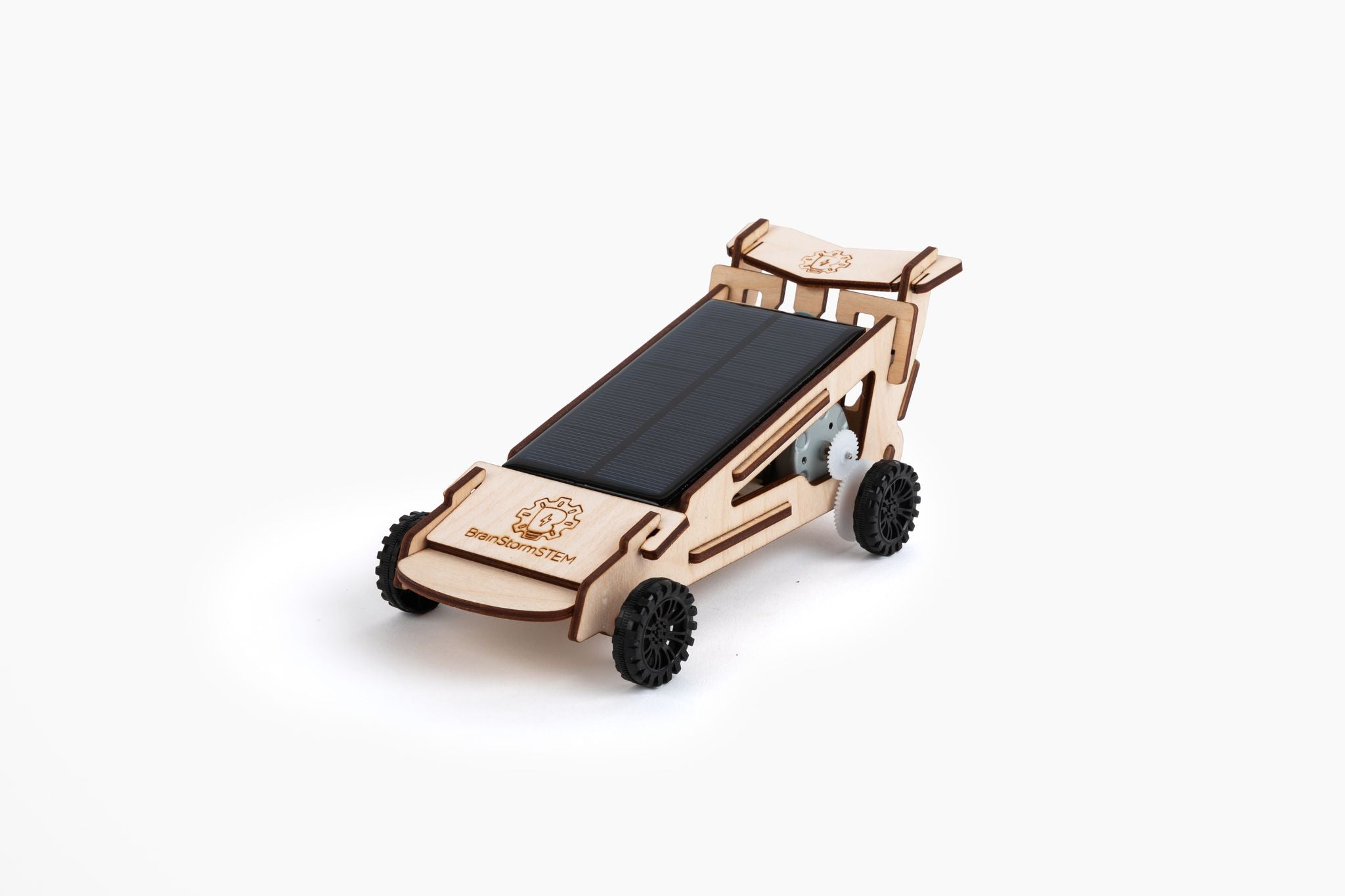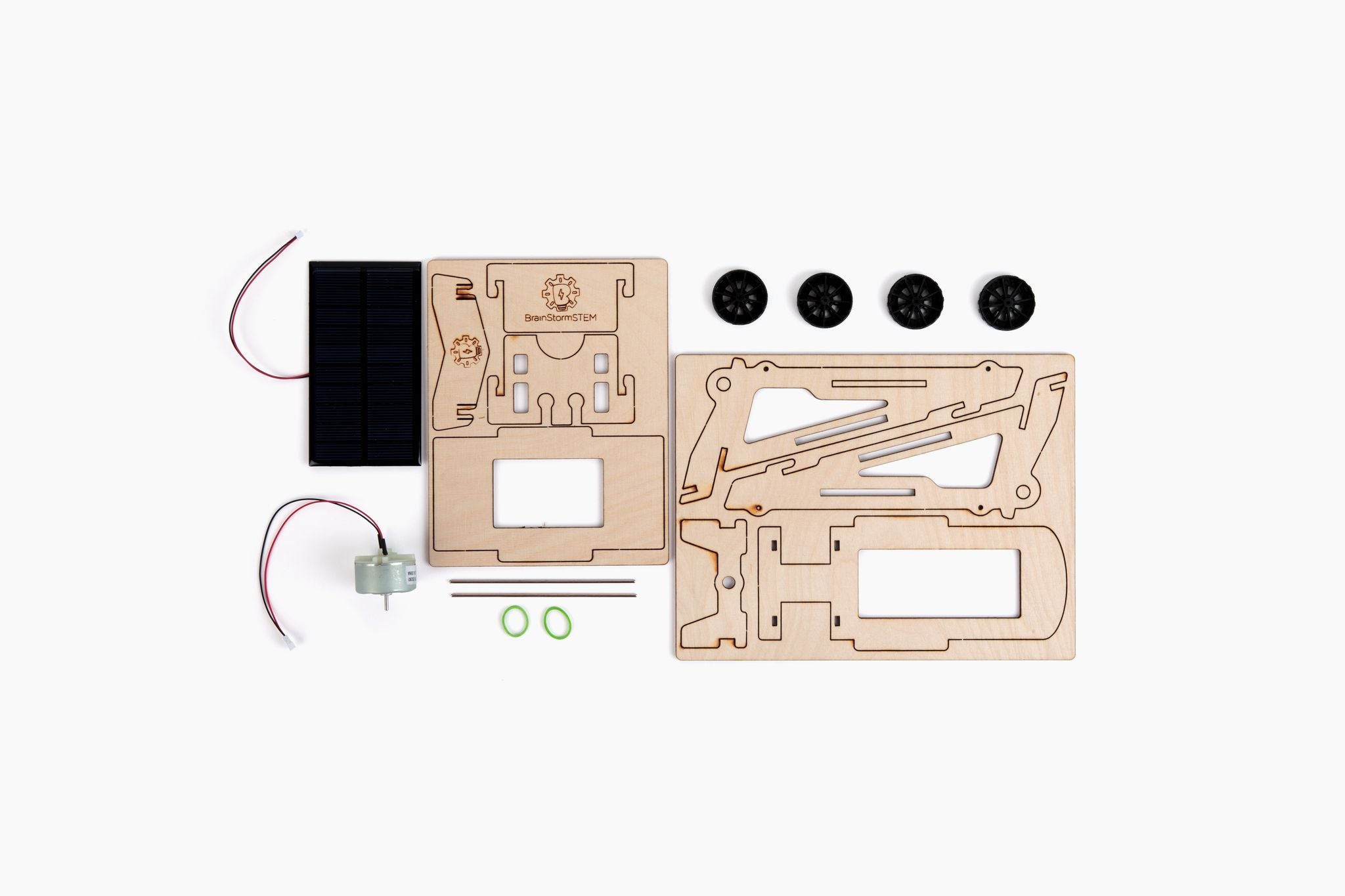 BrainStorm STEM Solar Racer Science Experiment Kit
☀️【Race in the Sun】– Explore the science behind renewable energy, one of the world's fastest-growing fields of STEM! Build your solar car out of quality wooden parts, wire up your solar panel, and place it in direct sunlight. See your creation race off with the power of clean green energy! Create a miniature gear system to empower your motor! The Solar Car is a wonderful summer science experiment. 
☀️【By Teachers, For Teachers】– Each Solar Car kit is a ready-to-go science experiment, engineered to be a wonderful and easy hands-on classroom STEM opportunity! Each kit comes with kid-friendly step-by-step instructions. All pieces are connected with simple wooden "3D puzzle" joints! Specially designed to cover NGSS and Common Core standards.  
☀️【Learn with Electricity】– A safe way to build an electronic circuit for kids! Learn about how solar panels can convert sunlight into flowing electricity. Our STEM kit mission is to bring real, quality, hands-on science to homes and classrooms using simple building projects and activities that truly dive into the concepts. 
☀️【Simple, Safe STEM】–
A wonderful gift for a science lover. Like our other kits, the Solar Car kit is totally reusable – take it apart and put it back together! When you're done building, your solar car becomes a new science toy that you can decorate and use on any sunny day. Our STEM kits are tested for effectiveness, safety, fun, and of course, student success.