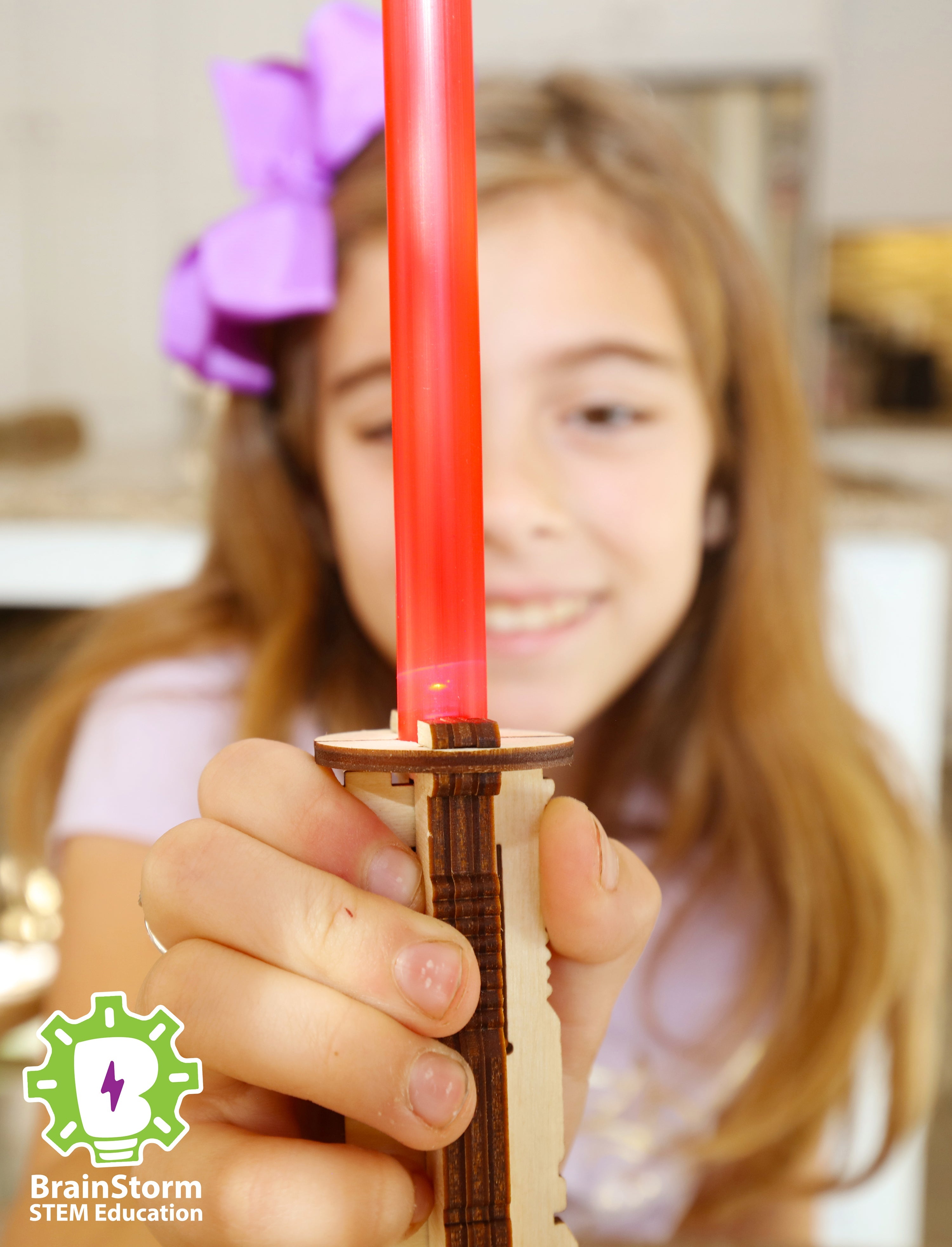 BrainStorm STEM Science Kit – Light Up Saber Circuit Kit - Classroom Set (10 Kits) + Educator Guide
【CLASSROOM PACK】– This special teacher's edition of our original STEM kit includes 10 kits, each with a student instruction manual, plus a handy Educator Guide with easy-to-use lesson plans.
【Learning with Electricity】Real circuitry in the palm of your hand! This science project comes with everything you need to build a glowing saber that can turn on and off, all by yourself. 
【Kid-Friendly, Step-By-Step Instructions】Your STEM Kit includes an excellent science guide filled with the concepts of engineering and circuit design. Delve into the science of batteries, LEDs, and conduction while you watch your creation come to life.
【No Mess, Strong Wooden Pieces】Your kit uses no glue, paper, or messy disposables. Create your saber from durable, splinter free, laser cut, non toxic birch plywood. Comes with everything you need.
【BrainStorm: Science Experiments By Teachers, For Teachers】– BrainStorm STEM projects are scientific experiments ready-to-go. They are tested in real classrooms for quality and fun, and designed specially with NGSS and Common Core standards.