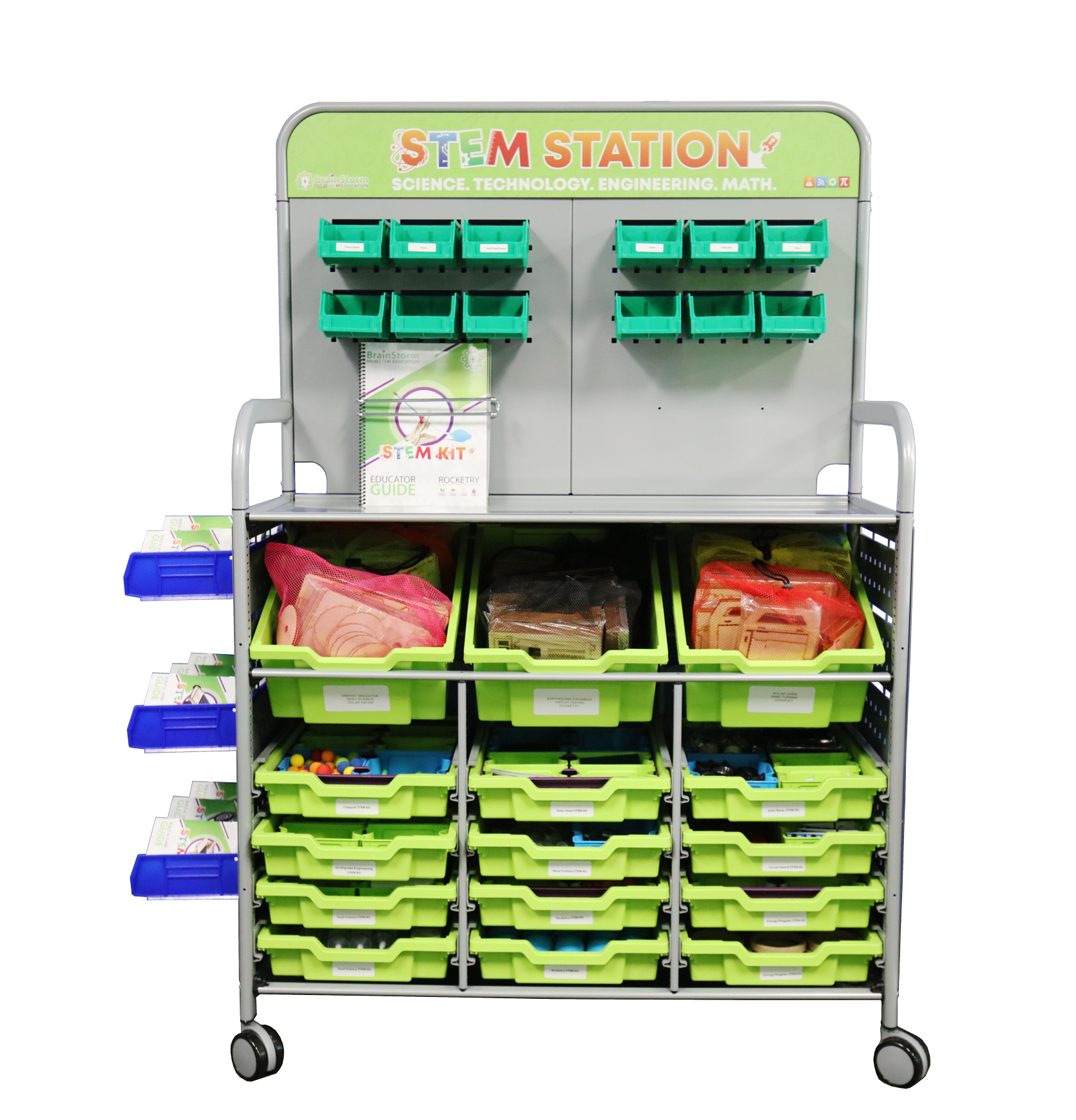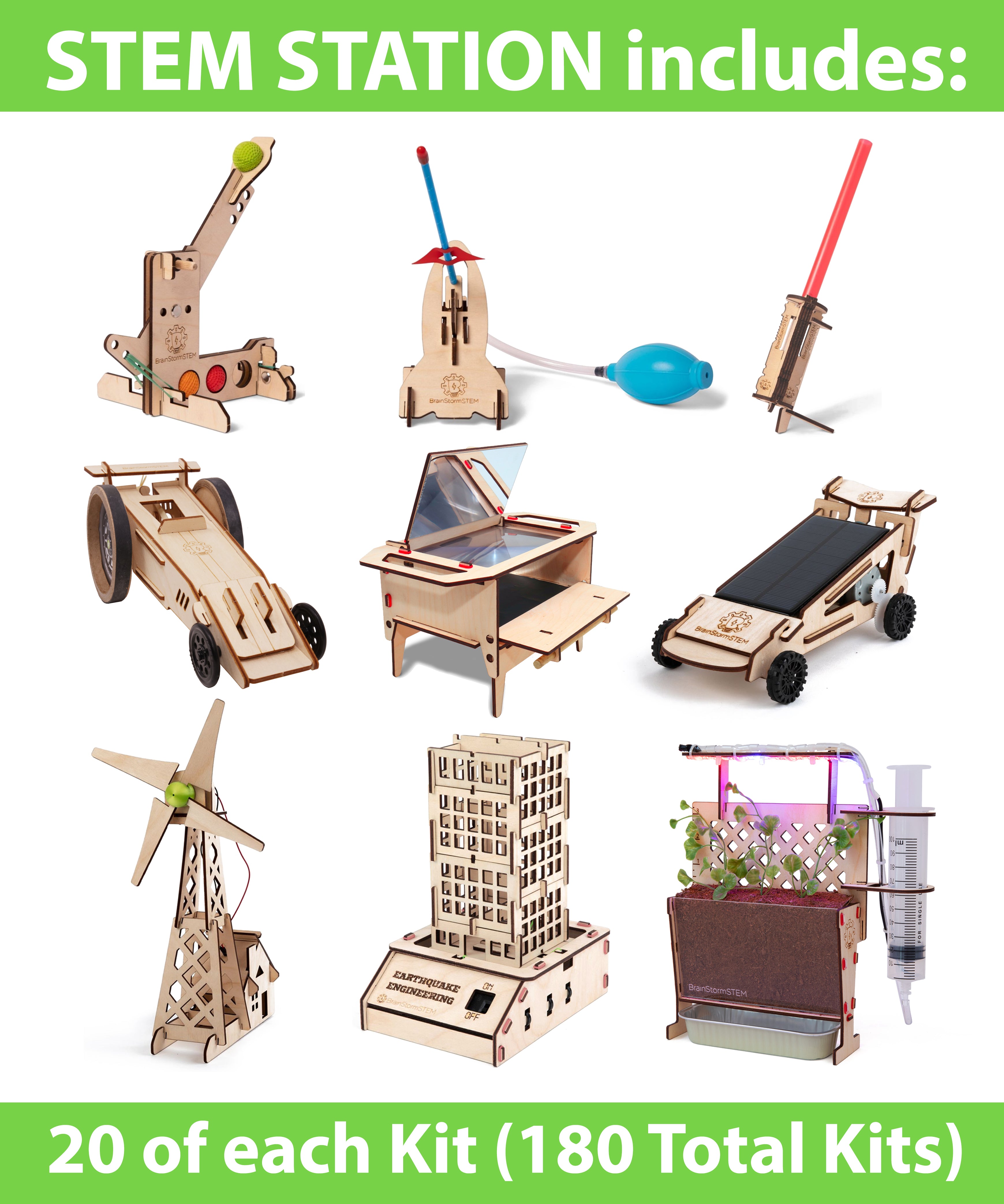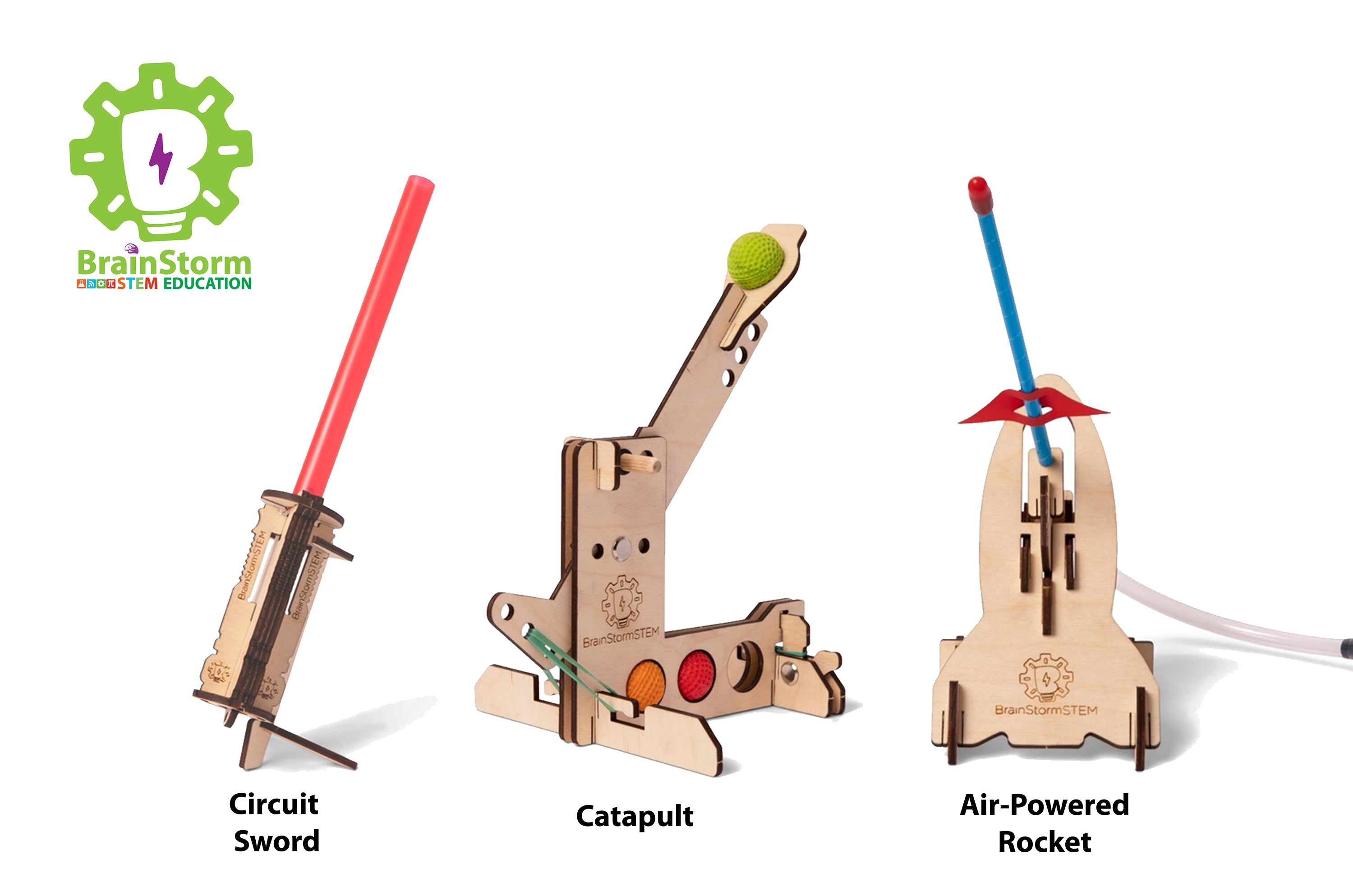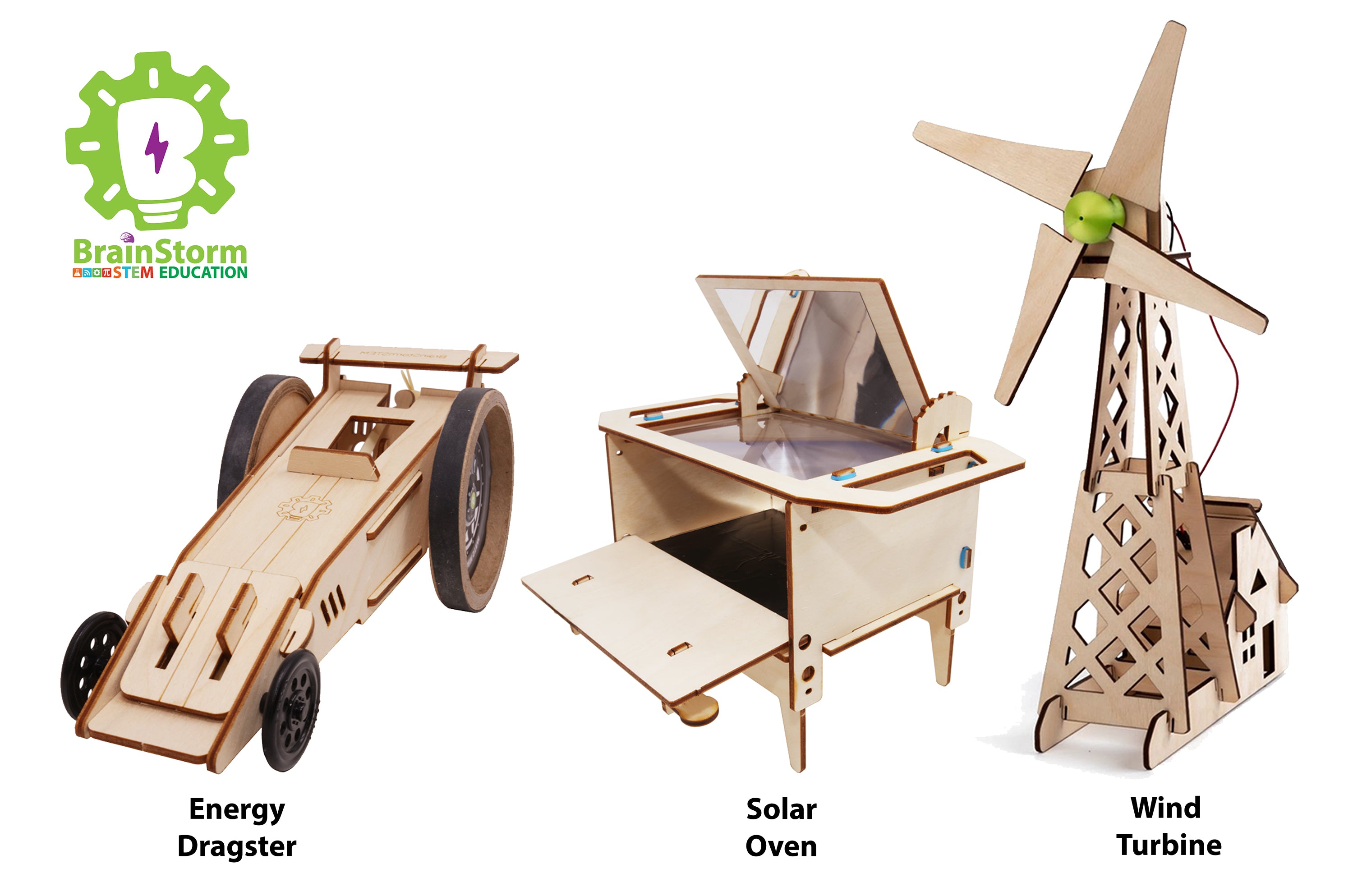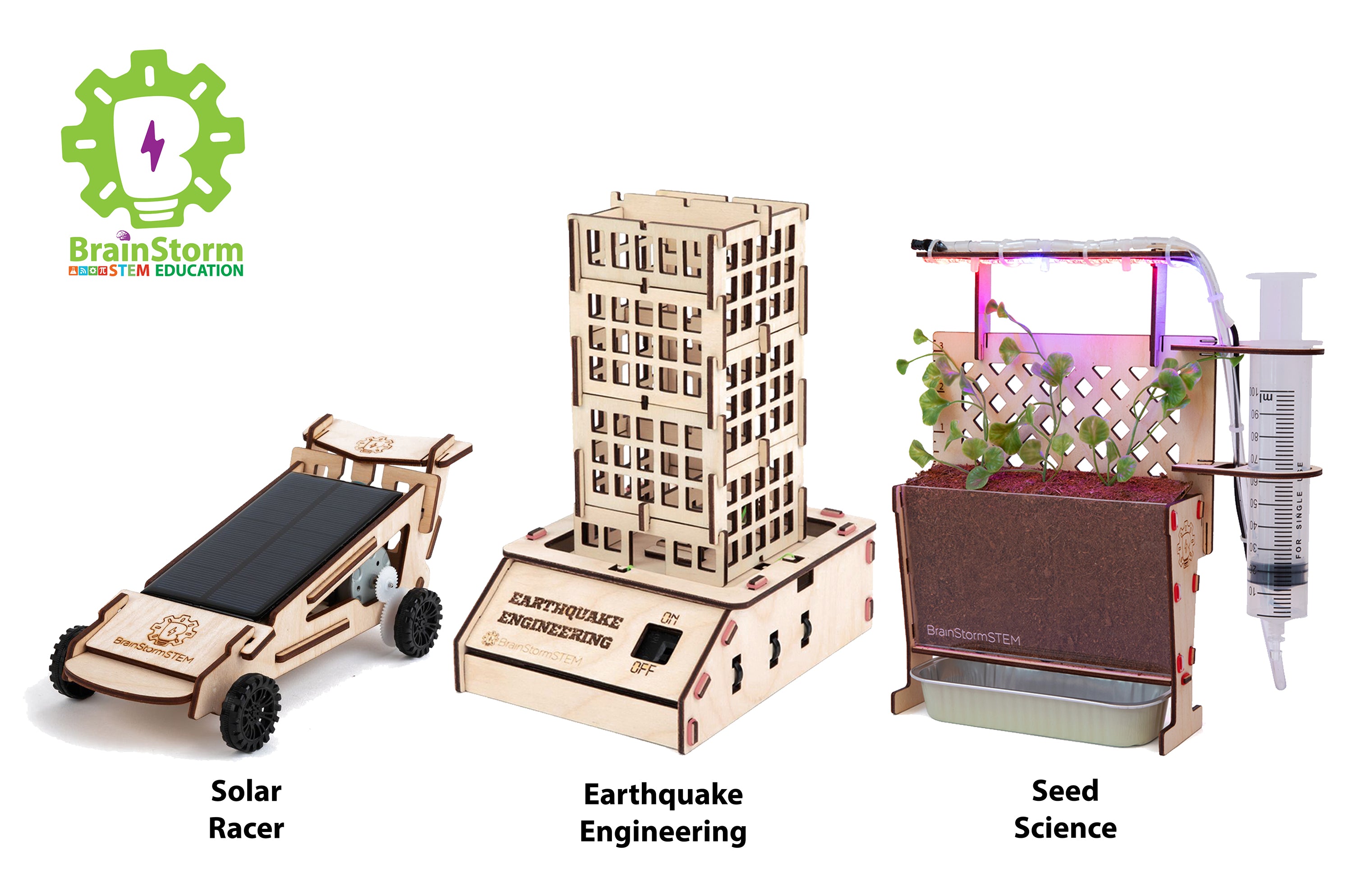 STEM Station
BrainStorm's STEM Station for Grades K-12th is a game changer for STEM in schools.  This premium mobile station delivers everything needed for high-quality, hands-on lessons that teach real STEM concepts and cover over 30 Science Standards.  Each of BrainStorm's nine different STEM Kits are purposefully designed to align to NGSS and other State standards and are packed with everything you need for successful low-prep, hands-on experiences with your students.  BrainStorm's STEM Kits align with 30+ Standards and aim to spark creativity, critical thinking, as well a deep passion for learning.


STEM Station includes:
The BrainStorm STEM Station includes a premium, mobile workbench and storage system, as well as 20 of each STEM Kit (180 Total Kits).  A comprehensive Educator Guide that includes a complete curriculum and activity guide are also included.

BrainStorm STEM Kits are meticulously crafted to engage students from various age groups, making learning a dynamic and interactive adventure.  Our kits contain all the necessary materials and are made of durable Birch wood, as well as other high-quality parts to ensure successful project outcomes for each student.  And, all of BrainStorms kits are designed with a play-based approach that helps students discover STEM concepts in a way that is kid-friendly and fun.